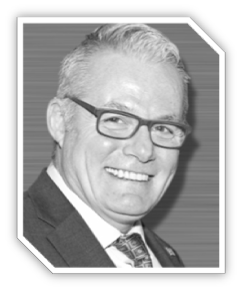 MICHEL LANGELIER, EMBA, M.Ed.

CO FOUNDER & GENERAL MANAGER
Michel Langelier is a seasoned senior manager with over 25 years of experience. Drawing from his strong leadership skills and expertise, he has led numerous national organizations. As General Director for the ADRIQ (Association pour le développement de la recherche et de l'innovation du Québec), he conducted a national consultation with the industry giving the province its very own National Policy on Research and Innovation.
As General Director of the Canadian Society of Civil Engineers, in conjunction with 120 national associations as key stakeholder, Mr. Langelier led the creation of the first Nationwide Civil Infrastructures - technological road map in the country, The goal: getting the Federal Government to invest some $57 billion towards the rehabilitation of Canada's urban infrastructures. He also sat on the National Round Table on Environment and Economy, that brought forward innovative policy research and advices in order to help Canada achieve sustainable development solutions that integrate environmental and economic considerations.
Through his career, Mr. Langelier presided over an impressive number of advisory committees related to technology, innovation and durability to name but a few. He has developed a vast influential business network on the provincial and national levels, while fostering partnerships with and between decision-makers.
His impressive résumé also includes an extensive experience in higher education at the University of Ottawa and in professional coaching.
Fully bilingual, Michel Langelier is a highly talented and extremely competent consultant in strategic planning and business development.