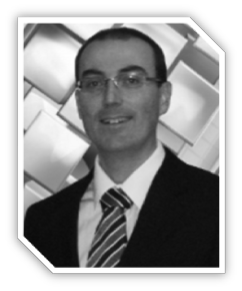 RICHARD MARTIN, P.Eng, Ph.D.

STRATEGIC ADVISOR - COLLABORATIVE PLATFORMS
Richard Martin is president and founder of Collab Innovation inc., a highly specialized company in technology and innovation. Mr. Martin cumulates more than twenty years of experience in the information technology industry and has worked in various types of companies both private and public which among other Telus, CBC, Desjardins Technology Group, Hydro-Québec's Research Institute (IREQ) and university laboratories such as Metrology and Design and control of production systems.
Dr. Martin held several leadership roles and carried out dozens of mandates in the industry in planning and industrial maintenance, scientific research and experimental development (SR&ED), as consultant in operational systems and strategic consulting. His work is articulated according to two axes: corporate productivity through adoption and appropriation of technology and the integration and collaboration between these organizations in their innovation ecosystem.
Mr. Martin holds a PhD in engineering with a specialization in industrial innovation from the École de technologie supérieure (ÉTS) in Montreal. His doctoral research focused on the transition process and the implementation of open innovation practices by organizations. He holds a master's degree in software engineering (ÉTS) and a bachelor's degree in automated manufacturing engineering (ÉTS).